Poor customer experience can cost you. We believe every great company needs to develop and tune their vision to meet and exceed customer expectations. We offer an overall assessment that provides clients with the understanding of key customer experience principles and their maturity level against those principles.
As you begin to transform your customer experience, you will see significant value by increasing the breadth, depth, and duration of your customer relationships. Our clients also see a decrease in the overall cost to acquire, serve, and retain customers.
Andrew Reise's Experience Assessment offering will help you:
Assess the overall health of your customer experience
Identify "Pain Points" and "Moments of Truth" from your customers' perspective
Develop a capability blueprint to deliver your Customer Experience Strategy
Envision the future customer experience that meets your customers needs and aligns with your corporate strategy and brand
A tool that is used in our assessments is the Value Compass. It is used to orient initiatives based on the value they provide to the company.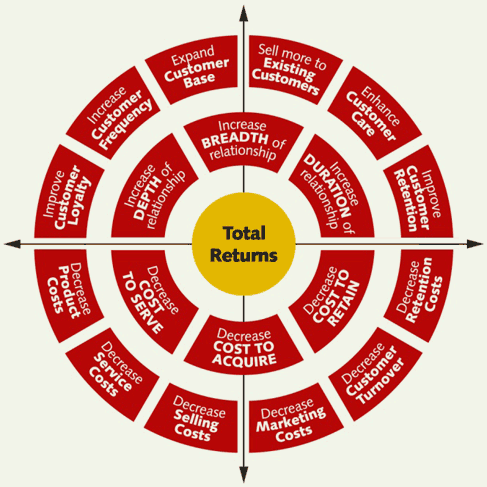 Provided with courtesy of ClearBrick LLC.